Location for Cartoon KAT-TUN 090722
can be confirmed that Ueda has HYPER energy...
we are exhausted as koki was.
上田君的体力真的超级好⋯⋯连当地山民看了番组都说给他个大拇指
缆车,比高尾山要恐怖些||||
Cable Car
The fish is NOT good at all. (you can find that ueda had his first couple bites and soon get rid of it XD in the video)
烤鱼好难吃,好腥⋯⋯怪不得上田君开始吃了两口就不动了XD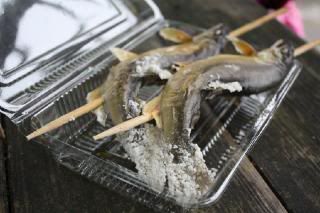 where theyre playing with the bee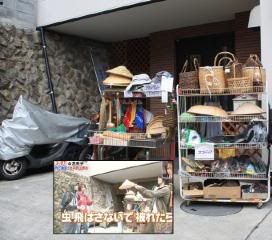 where kame took pictures of tatchan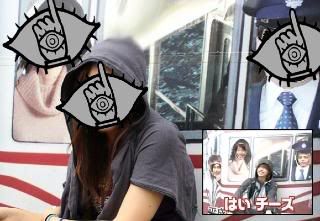 STEPS!
台阶。就算速度一般体力偏下的我们也不过花了3-4分钟上山。中途还拍照
番组说10分钟骗人的=o=
in CTKT they say usually it takes 10minutes to pass it that was lying.
altho we didn't try really hard it cost us about 3-4 minutes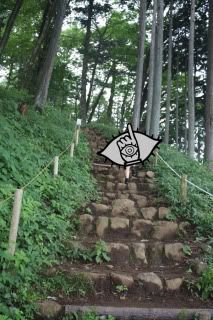 Mizuame
good at first, but soon it becomes too sweet, no wonder tatchan was playing with it rather than eating it
There was this cafe having a picture of Kamenashi outside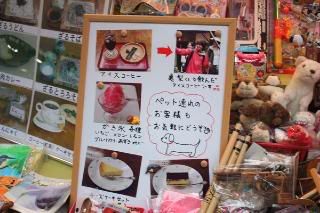 so here we go~ the owner told us ueda and kamenashi koki all had ice coffee in this cafe.
Owner told us ueda koki and kame sat in different tables which surprised us, anyways we sit where ueda sat XD, drink what ueda drank
the chair on the left XD
we were questioning how come they don't have a picture of ueda or koki, they said they were not allowed to take, even this kame one was furtively taken. hmm alrite.
the waterfall is TINY... no wonder tatchan showed no interest XD
because he had seen better ones !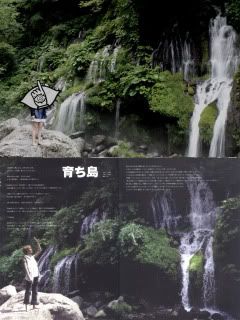 we went Yamanashi-Ken for the location on MOUSE PEACE pamphlet 2 weeks ago. the waterfall was really healing!
and the sunflower field too!